News & Announcements
Notices:
To keep up to date with what's happening, take a look at our weekly Newsletter here and our latest Parish Magazine here.
To read our COVID-19 updates, click here.
St Aidan's will continue to Live Stream our 9:30am Sunday service on our Facebook page.
Kids' Church Update
To find out more about our vacant Children's Ministry Leader role, click here.
ANZAC Day Services, Sunday 25th April
A traditional Communion service will be held at 8am.
An ANZAC Day focused service, including Communion, will be held at 9:30am, with the laying of wreaths to follow.
A discussion on war and the place of peace will be held at our monthly Evening Service at 5pm, with shared kai after the service. Please bring a plate!
Men's Breakfast, Thursday 29th April
Meeting 7:30am at Brown's Café. Speak to Pete 021 488 485 for more information.
Hall Cleaning Bee, Saturday 1st May
There is a signup sheet in the Gathering Area. From 9am.
Mission Shop 2 for 1 Sale, Saturday 1st May
Check out the Mission Shop Facebook page here.
Recent Events:
A Resurrection Journey
This online devotional calendar continues after Easter, taking us all the way to the Day of Pentecost, Sunday 23rd May. Shorter versions of each day's post will also be shared on the Resurrection Journey Facebook page.
Easter at St Aidan's, Remuera
The Apostle Magazine, Easter 2021:
The latest The Apostle magazine is out! Find it on Flipbook here, or as a PDF on our website here. If you have material you would like to see in our next edition of the magazine, please contact Anne via office@staidans.co.nz
Cleaning Bee, Saturday 27th March
It was fantastic to see over 50 people come and help us 'Spring Clean' the church, as we were unable to clean it in 2020. Thank you to all of those who came along to help clean, and to help make palm crosses for Palm Sunday!
Mission Shop open under Alert Level 1
Now we are back to Alert Level 1, our Mission Shop has reopened. Come along Thursday-Saturday between 10am-2pm to say hello to our volunteers and find a bargain!

Christmas 2020
At Christmas, we celebrate the birth of Jesus Christ, a person who has had a profound influence on human history. As Christians, we believe that it is God himself who comes near to us in this person. We also believe that in Jesus there is something for everyone – and that was this year's theme, 'There is something for everyone'. Watch our two recorded services below.
Christmas Eve Service

9 Lessons & Carols

Ashworth Farewell, Sunday 20th December 2020
To celebrate the wonderful ministry that Glen has provided at St Aidan's and farewell all the Ashworths we held a shared lunch on Sunday 20th December after the 9:30am service. Whilst it was not their last service in the parish it made sense to do this prior to Christmas and when many people go on holiday.
FAB Sale, Saturday 14th November
Thank you to those who donated goods. Thank you to those who baked or made jams and preserves. Thank you to those who collected donations in the bunker. Thank you to those who helped set up during the last week. Thank you to those who came along and volunteered on the day. Thank you to those who came along and purchased goods on the day. The list could go on – thank you to all involved! Check out the Facebook Event page.

Hike to Huia, Sunday 8th November
A St Aidan's community walk at the Huia Dam – keep an eye out for the next community event!

Youth Sunday, Sunday 18th October 2020
Check out the Live Stream below to hear about the BOLD programmes and the trip they had to Fiji. Thanks to James and Cameron for sharing! Please note the sound goes in and out due to mic issues.
Bake Sale, Saturday 17th October 2020
As part of our FAB Sale Fundraising, we held a Cake Stall outside church on Election Day. Thanks to everyone who helped with making homebaked goods, and to those the purchased an item or two!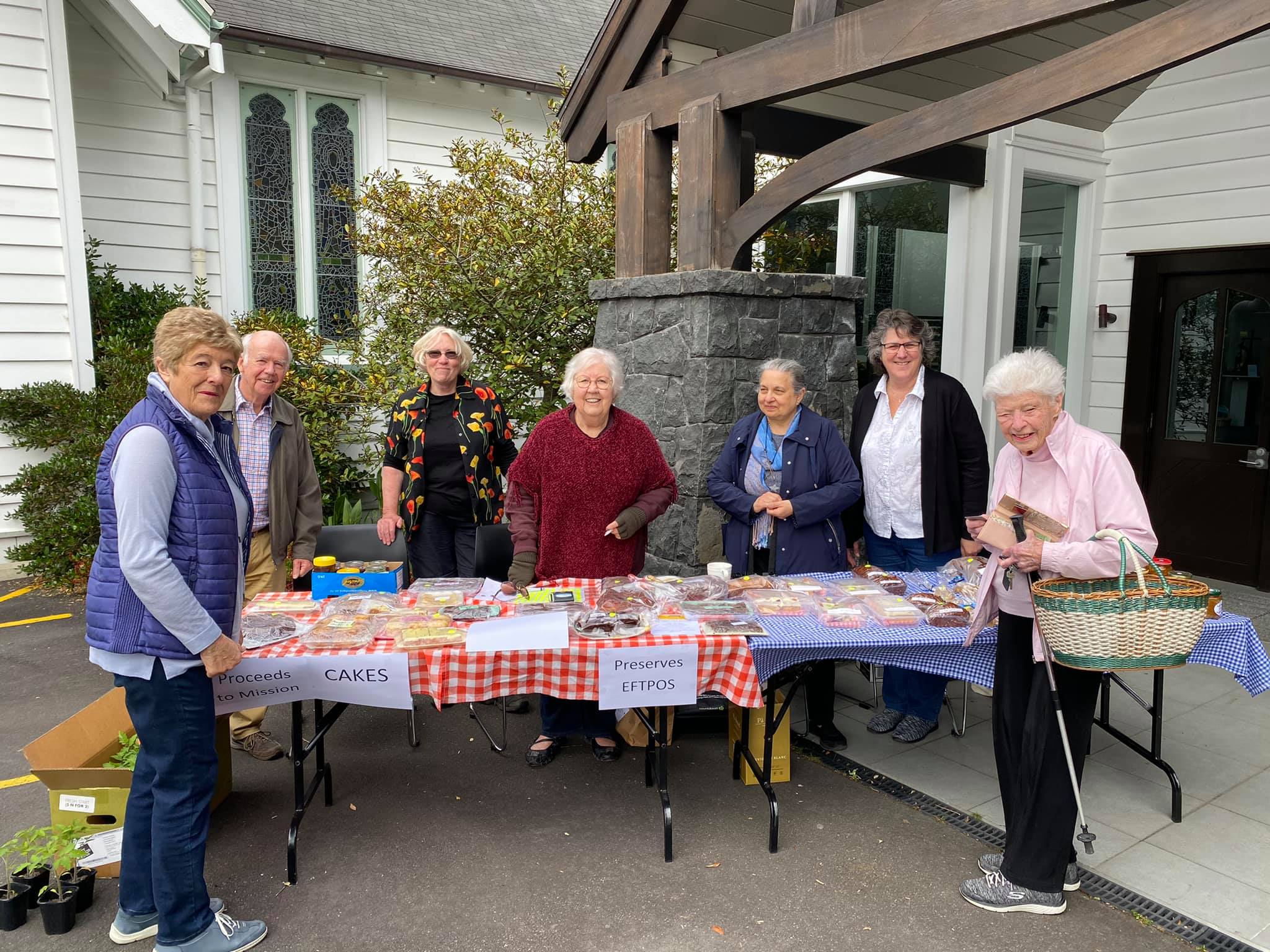 St Aidan's Annual Quiz, Friday 7th August 2020
To check out all the photos from the night, click here.
Pins and Needles, Monday 8th June 2020
Our Pins and Needles group started up again yesterday! There was an amazing assortment of items that people made during lockdown, which will be blessed this weekend and then gifted to the organisations we support. All are welcome! The group meets on the second Monday of the month at 10:00am in the Gathering Area 🧶