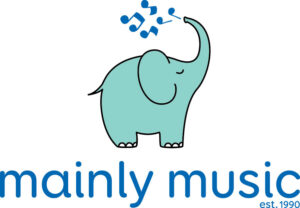 St Aidan's runs Mainly Music, an outreach to pre-school children and their caregivers, through music and movement! We began our Mainly Music group at St Aidan's in 2002. Currently, our music sessions are led by Vicki, and a bunch of awesome volunteers.
The session involves 30 minutes of music and movement, followed by morning tea and play. Mums, Dads, Nannies, Nanas and Granddads, as well as other family members or caregivers, enjoy participating, meeting and socialising with each other.
We meet on Wednesday mornings, 9:30am- 10:30am, during term time. If you would like to come along and check out what happens here, our first session is free and then if you decide you'd like to join us the subsequent sessions are $4/family (or $30 a term). We're lucky enough to have a large church hall, so we don't have a waiting list, new people are always welcome!