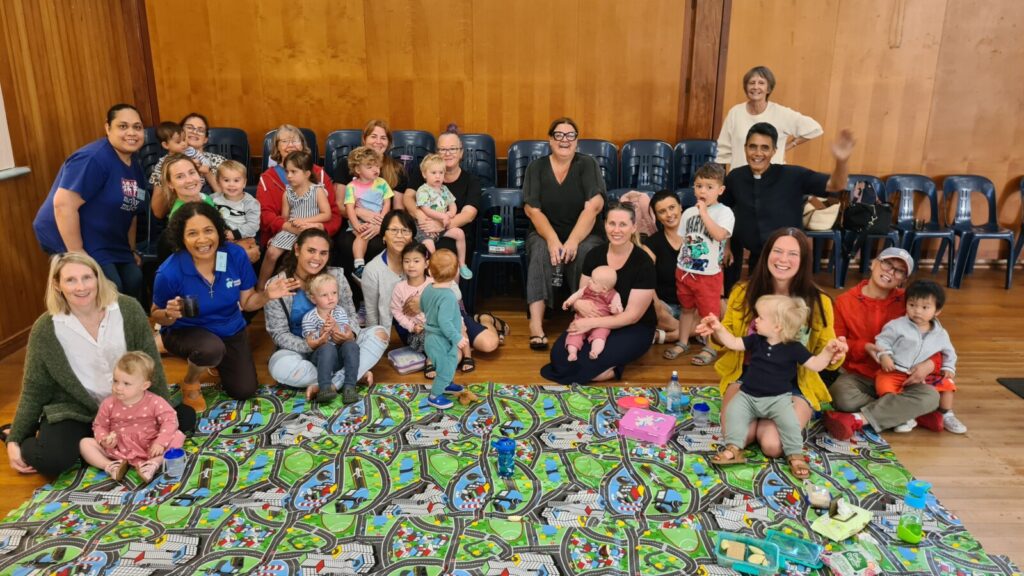 St Aidan's runs mainly music – an outreach to preschool children and their caregivers through music and movement! We began our mainly music group at St Aidan's in 2002. Currently, our music sessions are led by staff and a bunch of awesome volunteers.
The session involves 30 minutes of music and movement, followed by morning tea and play. Mums, Dads, Nannies, Nanas and Granddads, and other family members or caregivers enjoy participating, meeting and socialising with each other.
Get in touch via: staidansmainlymusic@gmail.com
We meet on Wednesday mornings, 9:30am – 10:30am, during term time. If you would like to come along and check out what happens here, our first session is free, and then if you decide you'd like to join us, the subsequent sessions are $4/family (or $30 a term).
We're lucky enough to have a large church hall, so new families are always welcome!
Term 4 2023 ends 6 December
Term 1 2024 starts 7th February
PLEASE NOTE:
Until the end of 2023, mainly music will be led by Vaoa Davis. We look forward to continuing the fun, dance and movement of the St Aidan's mainly music programme that you know and love so well!